Activision Blizzard Inc. has agreed to pay out a $35 million settlement for allegations that it violated workers' rights by failing to maintain "adequate" workplace harassment protocols and violated federal whistleblower protection rights, the Securities and Exchange Commission (SEC) said in a press release on Friday.
The SEC found between 2016 and 2021 that Activision Blizzard, a game development and publishing company, had required former employees who received an information request from SEC staff to notify the company, which violates whistleblower protections.
SEC Director Jason Burt said in the press release, "The SEC's order finds that Activision Blizzard failed to implement necessary controls to collect and review employee complaints about workplace misconduct, which left it without the means to determine whether larger issues existed that needed to be disclosed to investors." 
He added, "Moreover, taking action to impede former employees from communicating directly with the Commission staff about a possible securities law violation is not only bad corporate governance, it is illegal."
During the investigation, the SEC also found the company did not have regulations in place between 2018 and 2021 for workplace misconduct complaints and reported that many of the complaints fell through the cracks.
G/O Media may get a commission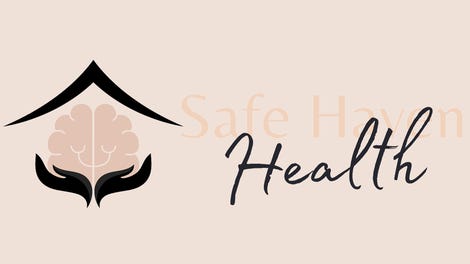 Addiction counseling
Safe Haven Health
Accessible for all
Safe Haven prioritizes your needs with flexible and individuated substance abuse treatment, specifically opioid & alcohol addiction.
The SEC said in the press release that "the company's management lacked sufficient information to understand the volume and substance of employee complaints about workplace misconduct and did not assess whether any material issues existed that would have required public disclosure." 
In 2021, the Wall Street Journal reported that female Activision employees had complained about mistreatment at the company for years and filed alleged sexual assault complaints, but sources told the outlet at the time that Activision Blizzard's chief executive Bobby Kotick said he was unaware of the misconduct allegations.
Activision Blizzard's settlement agreement does not mean the company is admitting or denying wrongdoing but ends the investigation that focuses on its standards from 2018 to 2021. The SEC noted in a Cease and Desist order that since the probe began, Activision Blizzard had taken steps to improve the procedure for acknowledging and handling employee complaints.
"The order says, "Activision Blizzard implemented several company-wide structural changes and policies that enhanced the manner in which employee complaints were required to be documented, maintained, and communicated to the company's senior management and disclosure personnel."
An Activision Blizzard spokesperson told the Wall Street Journal that the company was glad it could resolve the matter amicably and was confident in the protocols put in place moving forward.
"As the order recognizes, we have enhanced our disclosure processes with regard to workplace reporting and updated our separation contract language," he said. "We did so as part of our continuing commitment to operational excellence and transparency."