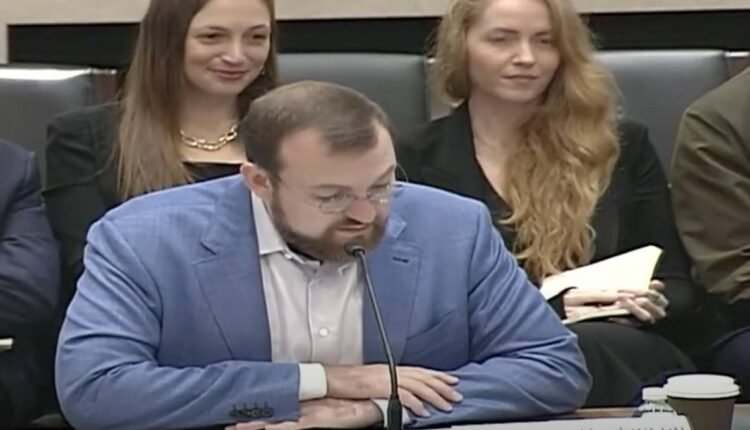 Charles Hoskinson confirmed that he is planning to purchase Coindesk, which is on sale by Digital Currency Group (DCG). 
Charles Hoskinson is the founder of Cardano blockchain and he is CEO of the Cardano Devs team IOG (Input Output Hong Kong Global). Hoskinson is also one of the co-founders of the Ethereum blockchain. In the Crypto space, he is a popular personality. 
On 19 Jan 2023, During a YouTube live stream, Cardano's founder said that he is looking to acquire the CoinDesk news media.
According to him, the estimated cost of CoinDesk will be approximately $200 million. So first he will review the company's financial position before moving forward to acquire Coindesk.
Hoskinson said that if it will happen then surely he will make the Coindesk platform a decentralised news media to deliver true information on Crypto & block technology.
"Things like veracity bonds or other concepts where, when someone publishes something … they put money on the table, and if it turns out the thing that they've written isn't true or inaccurate, they actually can lose the money," Hoskinson said.
Yesterday, Chinese Crypto news website founder Wang Feng also said that he is planning to acquire CoinDesk media because he believes that Crypto is the future. 
It is worth noting that Binance, Huobi, and OKX are the big names that are Investors of the Marsbit website.
Genesis, DCG & Bankruptcy
Genesis Trading was a popular Crypto lending platform. Yesterday Genesis filed for Chapter 11 bankruptcy in a US bankruptcy court. 
Before the bankruptcy filing of Genesis, Genesis's parent company Digital Currency Group (DCG) reportedly planned to sell a significant portion of its stakes and also a full/partial sale of its affiliated news media Coindesk.
Read also: Survey notes global Crypto holders rose from 36% to 39% on a quarter-on-quarter basis