Dignity Health Medical Foundation (DHMF) is pleased to announce Anthony Quan as vice president of operations for southern California. 
In this role, Anthony will partner with physician and clinic teams to develop and execute operational strategies that prioritize cost-effective, high-quality health care services to meet the current and future needs of the communities we serve.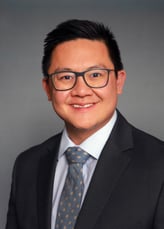 "Anthony is an innovative leader with diverse experience and demonstrated success in organizational development," says Robert Quinn, MD, CEO of Dignity Health Medical Foundation. "We are proud of our longstanding commitment to the health and well-being of central and southern California, and we look forward to expanding on that commitment under Anthony's leadership."
Dignity Health Medical Foundation's footprint in the central valley and southern california includes Dignity Health Medical Group Bakersfield, Inland Empire, Merced, Northridge, Stockton and Ventura service areas. 
"I am excited and honored to partner with the talented care teams, clinicians and leaders across Dignity Health Medical Foundation's Southern California Division," said Quan. "I look forward to recognizing and expanding on our mission to enhance access to high-quality care and services for all members within our communities."
Anthony earned his B.S. in physiology and his Master of Business Administration from the University of Utah. Outside of work, Anthony enjoys spending time with his wife, three daughters and their Yorkshire terrier, Dior.