A judge in Colombia used the artificial intelligence software, ChatGPT, in a medical rights case for a child diagnosed with Autism Spectrum Disorder (ASD). Judge Juan Manuel Padilla oversaw the case in Cartagena and used the OpenAI tool to determine if the boy was exempt from medical costs, including transportation, the Colombian radio station Blu Radio reported.
Padilla asked the ChatGPT tool a series of questions to verify information in the case, saying that according to Colombian law 2213 of 2022, a judge can sometimes use artificial intelligence software to assist with a ruling. The radio station released the Q&A transcript between Padilla and ChatGPT, in which the judge asked, "Is an autistic person exempted from paying moderator fees in his therapies?"
The transcript, which was translated by Gizmodo, showed the ChatGPT responded, saying, "Yes, that is correct. In accordance with the regulations in Colombia, minors diagnosed with autism are exempt from paying moderator fees in their therapies."
It clarified that Law 1753 of 2015 regulates the benefit and "applies to all institutions that provide public or private health services" for those who receive assistance from the social security health system.
Padilla told Blu Radio that using ChatGPT helped save time and in an interview with The Guardian, said it helped "facilitate the drafting of texts," but added that it was not used "with the aim of replacing" judges. He argued the ChatGPT tool could "improve response times" in the judicial system and that it provided information "in an organized, simple, and structured manner."
G/O Media may get a commission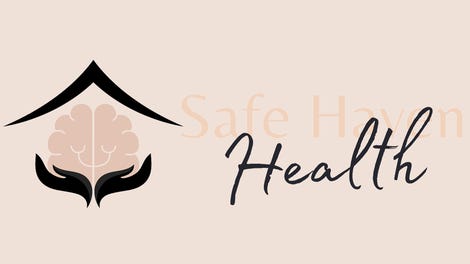 Addiction counseling
Safe Haven Health
Accessible for all
Safe Haven prioritizes your needs with flexible and individuated substance abuse treatment, specifically opioid & alcohol addiction.
ChatGPT did back up Padilla's ruling that the child's medical expenses are covered by his medical plan because his parents could not afford them. Although the ruling did not receive pushback, the judge's use of ChatGPT in the case has received criticism from others who say artificial intelligence has no place in a courtroom.
ChatGPT was released to the public in November and likely became the fastest-growing app in history after reaching 100 million users in the first two months.
Professor Juan David Gutierrez of Rosario University in Bogota said in a tweet on Tuesday that the AI tool can "return incorrect, inaccurate, and false results," resulting in a decision that may have gone the other way had a judge and secretary personally looked into the information.
Despite the criticism, Octavio Tejeiro, a Colombia Supreme Court judge praised Padilla's decision to use ChatGPT, telling The Guardian that the justice system "should make the most of technology as a tool." He added, "It must be seen as an instrument that serves the judge to improve his judgment."